Artist Update: Sloppy Joe
Thursday, December 1st, 2011 at 9:18 pm by DuaneBrett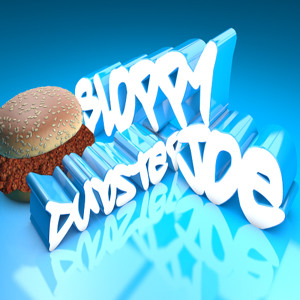 Sloppy Joe is easily one of my favorite artists that I follow on SoundCloud.  It is obvious how much drive Joe has to create and advance his music; for this reason, I find that this artist's page is in a constant state of evolution.  As a listener of Joe's, you will see him continually updating, reworking, and remastering his tracks as he continues to polish his sounds and his technique.  As the name of the game with this Houston based producer and DJ seems to be change, there is a lot to catch up on with his music since we introduced him to you when his "Galaga Remix" was only a few drafts old.
That makes said remix a good place to start.  After an untold number of remasters and now available for purchase (for $1), "Galaga" is hitting hard and clean and brings me back to playing the game as a kid on the N64.  Take a listen, and watch out for that bombing run.
Galaga Remix by Sloppy Joe [Dubstep]
Other remasters and new music include the sexeh VIP of album mate KraZy RaGe DubStep's "Faster or Slower," the appropriately named, "Complex Mushrooms," and the nightmarish, "Zombie Uprising."  Which you feel strangely compelled to listen to…
Faster or Slower VIP by Sloppy Joe [Dubstep]
Complex Mushrooms by Sloppy Joe [Dubstep]
Sloppy Joe – Zombie Uprising (Out now on Synthician Records) by Sloppy Joe [Dubstep]
A majority of Joe's music can be found to be available for your consumption courtesy of Synthician Records.  This is for good reason; Synthician is the collective brainchild of a group independent artists from around the world – one of whom is Joe.  Pretty cool right?
Believing that it is usually best to save the best for last, I will leave you with my favorite Sloppy Joe creations to date.
"Damn Right" is a collaborative effort that doesn't really need much of an introduction.  This track speaks for itself with an emphatic "damn right, additional swear word here."
Sloppy Joe and Insert – Damn Right [Free Download!!!] by Sloppy Joe [Dubstep]
"A Shinigami!!" is unquestionably my favorite from our buddy Joe.  This isn't just due to the tune's general kick ass quality or the great pause/stutter towards the end, but also because I saw this track change before my eyes.  At one time I had four different versions of "Shinigami" and it wasn't anywhere near done being improved upon.  To me, it is a fucking incredible thing to see a person's musical creative process work itself out; it was a lot of fun to see this track get to its final point.
A Shinigami!! [DL In Description] by Sloppy Joe [Dubstep]
As this is being written Joe has a song that is currently in the works; the link would be included here, but I am sure that by the time this is published, that track will be finished and such a link would already be invalid, so make sure you check it out for yourself.
This is a large post in terms of content.  In a relatively short time Joe has done a lot for us to update you on.  With the knowledge in mind that Joe is set to graduate college in the very near future we can't imagine what he will be able to come up with in his newly found free time.  As you can see, now is the time to get down and dirty with Sloppy Joe.